Towergate Informatics

has teamed with

Trademarks OnPoint

to provide a unique new monitoring product based on Madrid Protocol Refusals.
Using refusals from National IP offices party to Madrid, we are launching a range of new trademark watch products to assist IP professionals to develop their foreign-based practice.
These are some of the possible customized watches we can provide.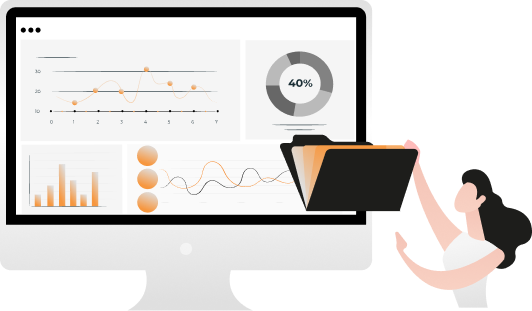 Reports also include email contact information for the correspondent-firm identified within the Refusal.
The Madrid Refusals Watch allows you to gain deeper insight into which firms and owners are being refused, and will greatly assist your efforts to effectively develop your foreign-based practice and to easily reach out to foreign clients or correspondents. Be proactive… by being able to swiftly inform existing or potential clients, even before they contact a local agent regarding their refusal.
Regularly reviewing Madrid refusal data can assist you to build your own expertise, and to stay current on the latest developments in the field and on procedural outcomes.
Sample report: Refusal Country – marks refused by Canada (CIPO)​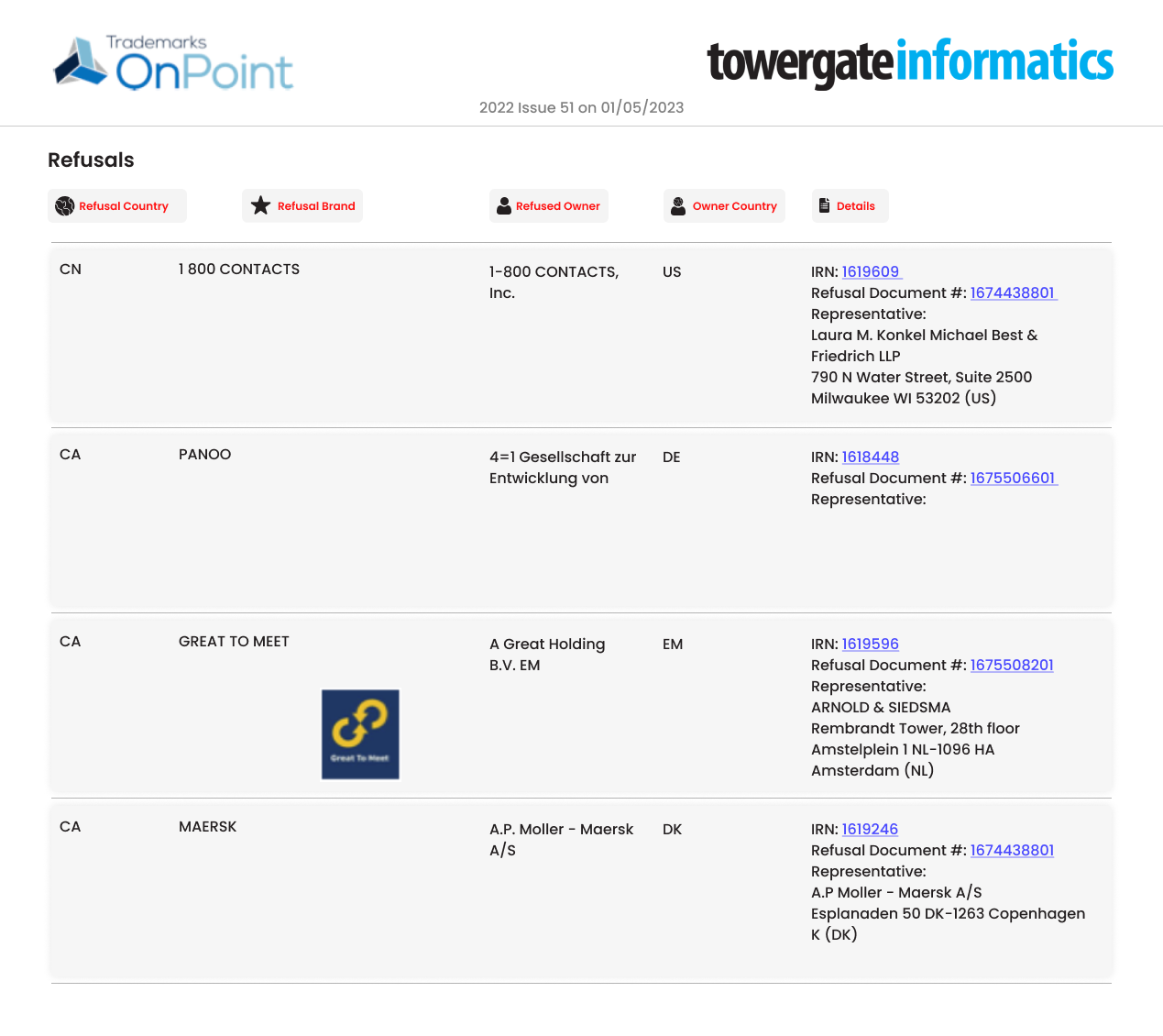 Sample report: Owner Country – marks refused from Canada