Here's a quick view of the increase over the past few years in the use of cryptocurrency terms found within the goods and services descriptions of US trademark filings.
Specifically, we searched for the use of terms such as Bitcoin, Blockchain and Cryptocurrency. As can be seen, there has been a significant uptick in filings, especially in the third quarter of 2017. Note that Q4-2017 data is not included.
Some of the top filers include: GENIUSES AT WORK CORPORATION, BLOCKCHAIN GOC, R-STOR INC., VIDROLL LLC, RIVETZ CORP. , CENTRA TECH, INC., and TATS LABS, LLC.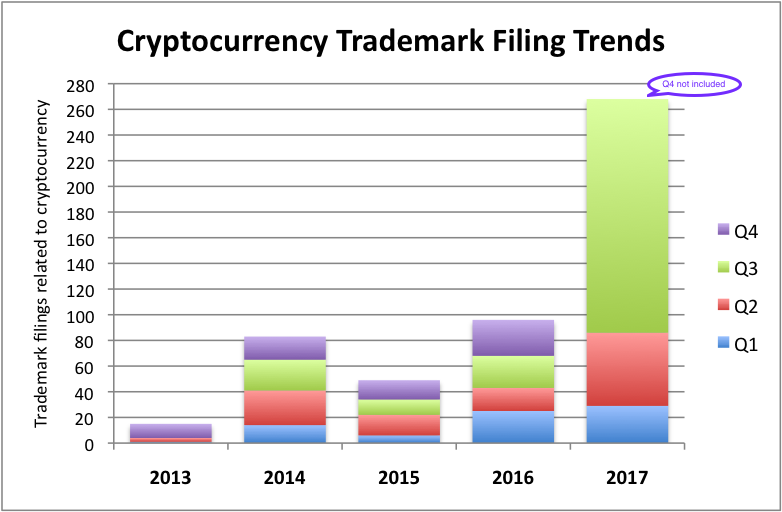 Below are tracks of the frequency of the terms Bitcoin and Blockchain, as from Google Trends.